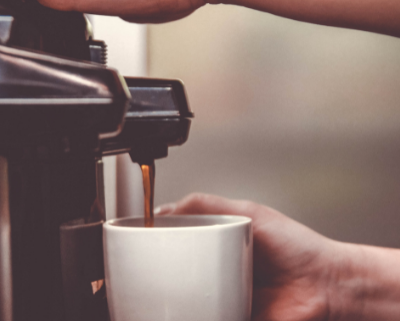 Clean your coffee maker with Citric Acid
After using your coffee maker regularly, you will notice your coffee suddenly develops a funny taste; this is usually due to hard water buildup and gunk built up over time from leftover coffee grains.
The best way to get back to your flavorful coffee is to clean out your coffee maker properly.
Most people either use a store-bought coffee cleaner or vinegar.
But who wants to have that lingering vinegar smell that takes forever to dissipate? Citric acid is the best value for your money. Not only does it not leave any aftertaste, but it also cleans your coffee maker exceptionally well. A little goes a long way when you use Citric Acid.
Directions for a 10 cup coffee maker:
Fill the reservoir with 8 cups of water and add 1 1/2 teaspoons of pure citric acid powder.
Turn on the coffee maker and let it brew just like you would do if you were to make a pot of coffee.
Rinse out the coffee maker thoroughly with hot water.
Then fill the coffee maker with another 8 cups of water and let it brew for one more cycle to make sure it is immaculate and completely free of any remaining Citric Acid.
*Repeat the process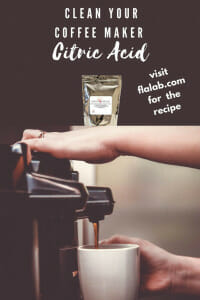 https://flalab.com/wp-content/uploads/2021/07/coffee-maker.png
425
400
Romina
https://flalab.com/wp-content/uploads/2020/09/logo_flalab_3.png
Romina
2021-07-01 16:51:21
2021-07-12 14:05:48
Clean your coffee maker with Citric Acid