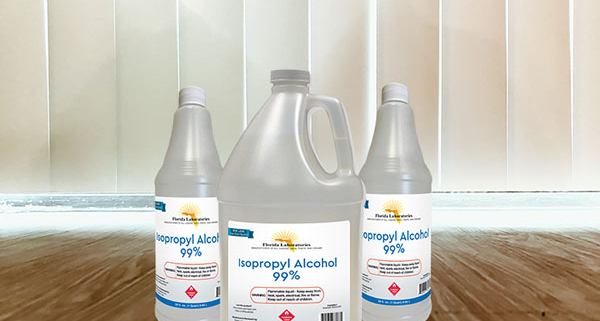 Cleaning Blinds with Isopropyl Alcohol 99%
When designing your window treatment, You may want to choose the style based on aesthetics, functionality, and maintenance.
Venetian blinds can easily be cleaned using Isopropyl Alcohol 99% because it dries almost instantly.
History of Venetian Blinds
Venetian blinds are beautiful and can add class to any room in your home. These blinds are made from horizontal slats made from aluminum or plastic. In 1750 the Venitian blind was mainly used by the Privileged, elite upper class in France and all over Europe. Then By 1769, An English man named Edward Bevan claimed the first patent for the Venetian blinds. And then, in 1841, a dude from New Orleans called John Hampson found a way to control the slates to make them open and close with ease and added this improvement to the original patent.
These Venetian blinds were prevalent in the '30s, '40s, and '50s.and are still popular today.
Venetian blinds collect the least dust, especially when choosing a light color blind, and it's safe to use Isopropyl Alcohol 99 % without harming your blinds.
Allergens And allergy sufferers
You can't see them, but they are there! If you look into a microscopic lens, you will see these tiny whitish spider-like arthropods.
Unfortunately, these invisible critters can be a nightmare for allergy sufferers and asthmatic people.
Installing Venetian blinds is a straightforward, practical choice if you suffer from any respiratory ailment due to dust mites. You can quickly and safely clean these blinds with Isopropyl Alcohol of 99% strength. It dries instantly and removes any germs, mildew, or other harmful bacteria lurking on your slates.
 How to Clean Venetian Blinds
You can lightly coat a cloth with the Isopropyl alcohol 99% and run it through each slate. Make sure to get both sides of the slates, and there are no traces of the dust buildup. You can do this weekly to keep the dust mites at bay.
History of Vertical Blinds
Another type of blind is the Vertical Blind. The Vertical blind was patented by two brothers, Ed and Fred Bopp, in the early '50s and was trendy in the '80s and '90s; of course, these vertical blinds are still popular today.
Vertical blinds are fabric slats that open on either side and are equally parted in the middle.
You can adjust Venetian Blinds and vertical blinds for privacy and control the amount of sunlight that beams in.
Unlike Venetian blinds, you have more fabric and color choices. But, vertical blinds are not as strong or durable as Venetian blinds. The great thing about vertical blinds is that you can make short stubby windows look long and elegant. And just like The Venetian Blinds, you can easily clean with Isopropyl Alcohol 99%.
How to Clean Vertical Blinds 
One of the great things about Vertical blinds is that they are fabric material, which can be machine washable. But it might be a big hassle to take down each slat to wash them.
It would be much easier if you just used the Isopropyl Alcohol 99 percent to wipe it down regularly.
Cleaning Blinds with Isopropyl Alcohol 99%
You can spray the Isopropyl Alcohol 99 percent onto a microfiber rag and wipe each slat. It will quickly dry in seconds.
Also, because the Vertical blinds are mainly fabric material, smells can easily attach and linger on each slate. While vertical blinds are usually more affordable than Venetian blinds, it depends on your decorating goals.
Please visit us on Pinterest!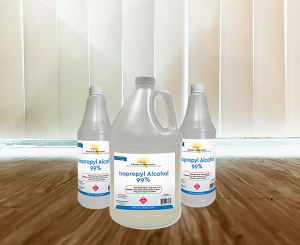 https://flalab.com/wp-content/uploads/2022/06/clean-Vertical-Blinds-with-isopropyl-alcohol-99-.jpg
490
600
Romina
https://flalab.com/wp-content/uploads/2020/09/logo_flalab_3.png
Romina
2022-06-20 13:02:10
2022-06-20 13:02:10
Cleaning Blinds with Isopropyl Alcohol 99%