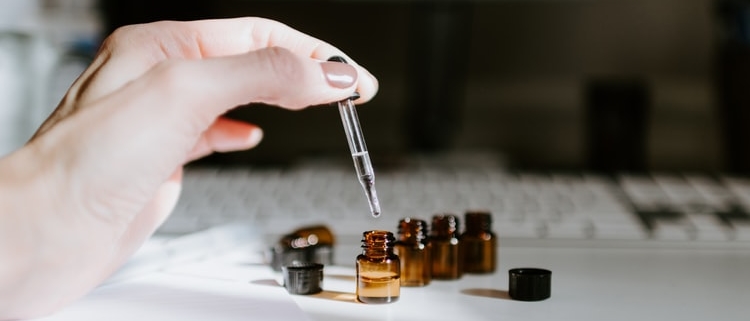 Hazelnut Hand Sanitizer-Isopropyl Alcohol 99
How to Make Hazelnut Hand Sanitizer-Isopropyl Alcohol 99
Isopropyl Alcohol is an excellent ingredient for our natural Hazelnut Hand Sanitizer. Isopropyl alcohol kills a million different bacteria strains and aids in the prevention of the Coronavirus.  It kills 99 percent of germs within about 20 seconds making it the leading sterilization tool for every situation including schools, labs, hospitals and in the home.
This recipe does not dry out your hands as most Hand Sanitizers do.
Not only will it soften your hands but it smells amazing too!
Always bring it with you in your car, your purse, your office. Be safe, you just never know where you can pick up germs. You can use it every time you use a public restroom or anytime you touch anything in public.Even when you go clothes shopping someone could have coughed or sneezed on the clothing. These are just some of the things we just never think about.
Tips:
Public Computer-Spray hands first
Public phone-Spray phones and hands
When someone hands you change at the drive through-Spray your hands
After Gardening-spray your hands
If you go walking barefoot-Wash and Spray your feet when you get home
You can get creative with the ingredients and make it with your favorite essential oil and just replace the hazelnut essence oil with hundreds of other oils on the market.
This recipe is very simple and you will save hundreds a year since you will not have to spend money on expensive hand sanitizers. You can purchase our isopropy alcohol in large quantities so you will always have a supply to make your hand Sanitizer.  You can make these as perfect little gifts for friends and family.
Ingredients
2 TB aloe vera
1 Tab Isopropyl alcohol
1/2 tsp vitamin E oil
12 drops tea tree essential oil
10 drops Hazelnut essential oil
Recommended Supplies:
A Bowl
A Glass Jar
Simple Directions:
Combine all the ingredients in a bowl.
To use the hand Sanitizer store in a small jar.
shelf-life of 12 months.
Follow us on Pinterest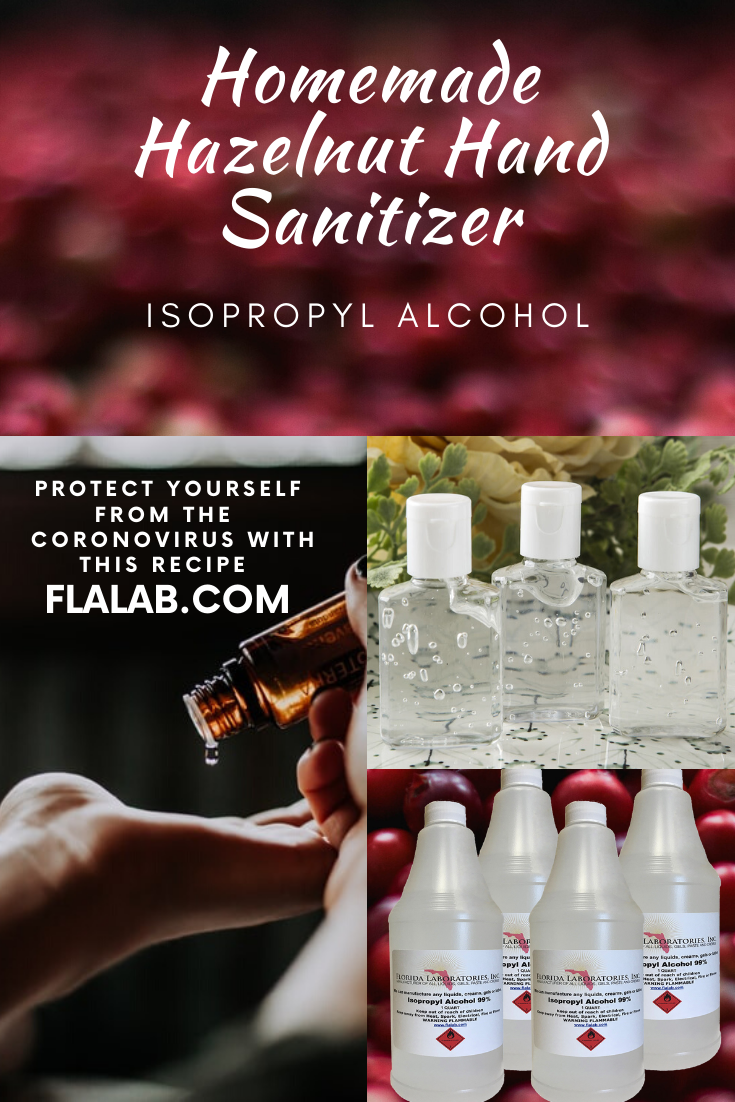 https://flalab.com/wp-content/uploads/2020/05/photo-1550159793-ecaa76eaffde.jpg
500
750
admin
https://flalab.com/wp-content/uploads/2020/09/logo_flalab_3.png
admin
1970-01-01 00:00:00
2020-10-22 17:11:02
Hazelnut Hand Sanitizer-Isopropyl Alcohol 99 %