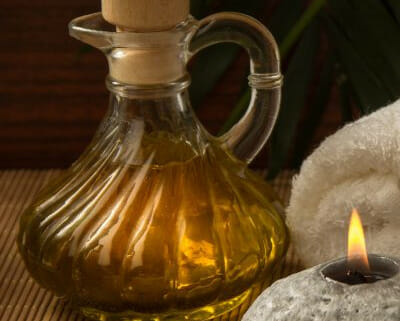 Homemade Honey Massage Oil
You will Love our Homemade Honey Massage Oil
There is nothing worse than having skin issues from using massage oil with harsh chemicals.
Our honey massage oil is the ultimate soothing, moisturizing, and lubricating massage oil money can buy.
Once all the ingredients are mixed and rubbed between your hands, you will notice how it begins to warm quickly. The warming of the oil helps your hands glide across the skin with ease.
The main ingredient is our
food-grade vegetable glycerin
which has many benefits to nourish and hydrate your skin. Not only does this massage oil calm your body it also helps relax your mind.
Ingredients:
¼ Cup Vegetable Glycerin (food grade vegetable glycerin)
¼ Teaspoon organic Honey (local raw honey is best, but this is also an excellent raw, organic honey option)
¼ Teaspoon Organic Almond Extract
Instructions:
In a Jar, mix everything until thoroughly combined.
Pour into a clean bottle with a tight-fitting lid.
Can store in a cool, dry place for up to 6 months.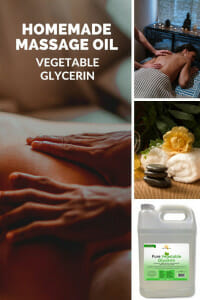 USP Kosher Vegetable Glycerin available from FlaLab.com from 4oz to 5 gallons. Whether you're looking for commercial or DIY ingredients, our quality Vegetable Glycerin will serve your needs & budget. Check out our multiple size options & other chemicals in our store to enhance your health, beauty, or food prep needs.
Our pure, USP, Food Grade and Kosher Vegetable Glycerin have a wide range of uses that include Cosmetics, Toothpaste, Shampoos, Soaps, Herbal Remedies, Pharmaceuticals, Foods, Sweeteners, DIY vape juice products and more. It is a clear, colorless, and odorless liquid with a sweet taste that has a thick consistency. Apply our Vegetable Glycerine to your skin and it will become immediately softer and hydrated. We are committed to provide a high-quality product that you need and deserve. Made in the USA and filled in an ergonomic HDPE container with safety heat-sealed foil for leak-proof closure.
https://flalab.com/wp-content/uploads/2021/07/Massage-oil.jpg
425
400
Romina
https://flalab.com/wp-content/uploads/2020/09/logo_flalab_3.png
Romina
2021-07-12 13:59:19
2021-07-12 13:59:19
Homemade Honey Massage Oil