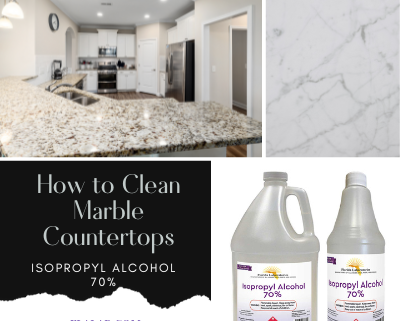 History of Marble 
Marble is a unique breed of rock discovered in 1874 by a geologist named Sylvester Richardson. Richardson found the site of the Marble around the rocky mountains of colorado.
However, nothing noteworthy transpired from his unknowingly colossal score. Then, around 1884, a fellow named George Yule found the Gorgeous white Marble, Which is now called "Yule" Marble.
Types of Marble
Yule marble had been formed from limestone by head-on contact with hot magma. The scorching temperature of almost 3,000 degrees Fahrenheit made Yules Marble so highly admired and became increasingly familiar around the world.
Hailed from the Yule Marble Mine are some well-known Marble grades, which were named: Aspen Grey, Calacatta Golden Classic, Calacatta Gold Extra, Calacatta Lincoln, and Statuario Colorado.
Monument History
Some famous Monuments were built using some of these Yule Marbles.
For example, Calacatta Gold was used to construct the Lincoln Memorial in Washington D.C. And many other significant historical monuments had been built using the variety of marbles from the Yule mine.
Marble Kitchen Countertops
Calacatta is a vibrant, intoxicatingly beautiful marble that is very popular and used for kitchen countertops and is quite expensive. However, like most Marble, it is a durable fire retardant and easy to take care of once sealed. Sealing your
In addition,  Marble is one of the most important things to maintain its luster and ease of maintenance.
You will know when your countertop is sealed by simply pouring a small amount of water on your counter, and if it quickly forms tiny beads, you will know it's sealed.
Now your marble countertop is ready to be regularly disinfected.
The best method is to use Isopropyl Alcohol 70 % as it kills any bacteria without harming your Marble Countertops. Always remember to do a repeat sealing every six months.
Spills, Stains, and Etching. 
Above all, If you want to keep your Marble countertop beautiful, there are some things you should know:
Always clean up any acidic spills immediately; otherwise, you will be left with a dull and lackluster marble countertop.
Be careful of coffee, sodas, and wine spills.
Use a Trivet for any hot pans or pots to prevent burning and etching your countertop.
Avoid harsh cleaning agents such as bleach, vinegar, ammonia, lemon, and orange-based cleaners.
You CAN use Isopropyl alcohol at 70 % strength
You CAN use a microfiber cloth.
How to Clean Marble Countertops
Using your microfiber cloth and a spray bottle filled with Isopropyl Alcohol 70 %, you can spray it on your marble countertops and sit for 3 minutes. ( put a 3-minute timer on) then rinse off with warm water.
You do not want germs and bacteria forming on your gorgeous Marble countertops.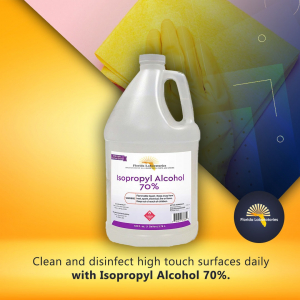 Click Here to Buy Isopropyl Alcohol 70%
Visit us on Pinterest! 
https://flalab.com/wp-content/uploads/2022/06/Marble.png
425
400
Romina
https://flalab.com/wp-content/uploads/2020/09/logo_flalab_3.png
Romina
2022-06-15 12:49:53
2022-06-15 13:25:39
How to Clean Marble Countertops