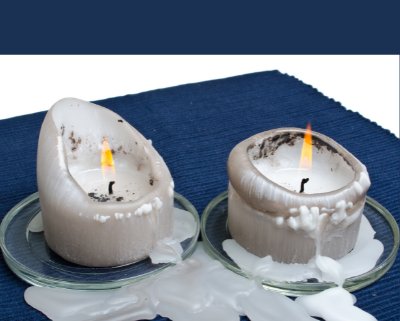 www.flalab.com
How To Remove Candle Wax from your Carpet.
Remove Candle Wax from your Carpet-We all know how frustrating it is to clean candle wax from your carpet. It's always best to clean up immediately when it is still hot wax. If it's an old and cold wax stain, you must be very patient and cautious. Remove the wax very carefully, being sure not to tear the fibers of the carpet. You can start by using a dull kitchen knife to scrape away some of the wax. Then vacuum up the abraded wax particles. Then try to liquefy some of the remaining wax by using a hot iron on the lowest setting. And then continue to scrape up with a dull knife any remaining wax. Your final step will be to use a clean cloth and apply the isopropyl alcohol 99 % and cover with another clean cloth, and let sit for 30 minutes. After 30 minutes, you can dab a cloth soaked in the ISO 99 until all the candle wax is removed.
Florida Laboratories is located in Fort Lauderdale Florida and offers different sizes and quantities.
Remove Candle Wax from your Carpet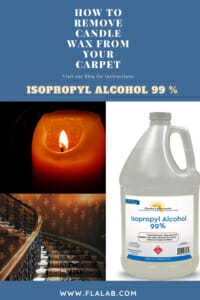 https://flalab.com/wp-content/uploads/2021/01/Carpet-Candle-Wax.png
425
400
Romina
https://flalab.com/wp-content/uploads/2020/09/logo_flalab_3.png
Romina
2021-01-14 19:39:24
2021-07-26 13:03:35
Remove Candle Wax from your Carpet