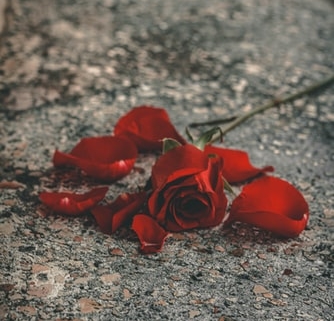 Homemade all Natural Rose Turmeric Soap using Sodium Hydroxide-Recipe
Ingredients:
1 tsp Turmeric
1 handful of fresh or dried rose petals
Rose essential oil
2.oz Sodium hydroxide
4.oz distilled water
3.oz olive oil
5.oz cocoa butter
1.oz castor oil
Recommended Supplies:
Simple Directions for our Turmeric Soap
Turmeric Soap-Sodium Hydroxide
For the Rose-infused Water
You  can begin making this Turmeric rose soap recipe by placing the rose petals in a heatproof jar. Heat the water to a simmer and pour over the petals. Allow the rose infusion to steep until it's room temperature. Strain the rose-infused water into a stainless steel bowl.
Wearing your safety items, pour the Sodium Hydroxide and distilled water and Turmeric powder mix into the cooled rose petal infusion and carefully stir until it's fully dissolved.
While the lye/rose  solution is  cooling, weigh the olive oil, castor and rose oil and place in your soap mixing pot or container. In a double boiler, heat the coconut oil and cocoa butter until melted. Pour them into the container with the olive and castor oil. This should bring the temperature to somewhere around 100 degrees.
Mix all ingredients together Pour your soap batter into your mold and let sit for up to 36 hours in a cool place.
Turmeric Soap-Sodium Hydroxide
https://flalab.com/wp-content/uploads/2020/05/photo-1567393720706-3ba9e7cc7062.jpg
501
334
admin
https://flalab.com/wp-content/uploads/2020/09/logo_flalab_3.png
admin
2020-01-13 00:00:00
2020-08-24 10:54:13
Turmeric Soap-Sodium Hydroxide