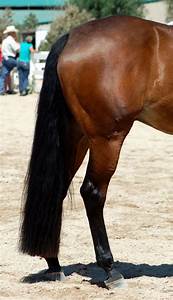 [bdp_ticker]
Where can I buy Vegetable Glycerin?
Horsetail Hair Spritz
Homemade Spritz using Horsetail extract and Vegetable Glycerin.
Helps with Thinning hair and excellent for the scalp!
One of the main ingredients is our Vegetable Glycerin which you can purchase in various quantities to suit your needs.
Horsetail Extract
Horsetail Extract is made up of Silica which is the one of the most powerful elements on earth aside from oxygen.
Research has shown that because Horsetail extract contains high levels of silica it can slow the rate of hair loss, increase shine and reduce thinning hair.
Mixing the Horsetail Extract with the Vegetable Glycerin has a powerful effect on stimulating the follicles in your scalp.
Vegetable Glycerin
Vegetable Glycerin is excellent for the hair and because of its ability to draw moisture from the air. The Moisture increases hair hydration and reduces dry scalp which prevents hair growth.
Castor Oil
Castor oil's high content of fatty acid may help improve blood circulation at your scalp, which results in nutrition for the hair follicles, stronger strands, and less breakage.
Castor oil has been an age old remedy used in traditional medicine as it is said to promote hair growth up to 5 times. Because castor oil is a very heavy oil, combining it with these ingredients is the perfect blend.
Almond Oil
Almond essential oil is rich in nutrients such as magnesium, fatty acids Vitamin, A, D and E. It helps de-tangle hair and also prevents inflammation in the scalp. Almond essential oil will also make your hair smell wonderful.
Ingredients
1 cup distilled water
2 tablespoons Vegetable Glycerin
2 tablespoons Organic Horsetail Extract
5-10 drops of Castor oil
4 drops Almond essence oil
Recommended Supplies:
Simple Directions:
Combine all ingredients in a spray bottle,
shake and refrigerate.
Spritz on dry hair prior to bed and anytime your hair and scalp feels particularly dry.
For best results use 2 times a day.
Visit us on Pinterest!
Where can I buy Vegetable Glycerin?
https://flalab.com/wp-content/uploads/2020/01/horses-tail.jpg
300
173
admin
https://flalab.com/wp-content/uploads/2020/09/logo_flalab_3.png
admin
2020-01-20 00:00:00
2020-07-14 12:31:08
Horsetail Hair Spritz