Description
What Exactly is Polysorbate 20, and How is it used?

Polysorbate 20 Food Grade is a lauric acid with an approximate hydrophilic-lipophilic balance of 16.7. Polysorbate  (common commercial brand names include Scattics, Alkest TW 20, and Tween 20), known as tweens, acts as a solubilizer. It helps both perfume and essential oils attach to different cosmetic bases such as Gels, liquid, and cream bases, as this prevents the oils from separating. It breaks up liquid, helps diffuse oils throughout the water, and prevents them from pooling together.
At the point when Sorbitol – a sugar liquor that can be gotten from either a vegetable or an organic product source – is treated with 20 moles of Ethylene Oxide, the compound response brings about Sorbitan Monolaurate, which is otherwise called a Polysorbate (explicitly Polysorbate or Solubilizer). Solubilizer is a water-dissolvable emulsifier that ties water and oil together.
Polysorbate  is a delicate, sleek, fluid corrective added substance that is a nonionic surfactant and wetting operator that upgrades the spreadability of fluids. As a solubilizer, it helps both fundamental and aroma oils append to different kinds of corrective bases, including fluid.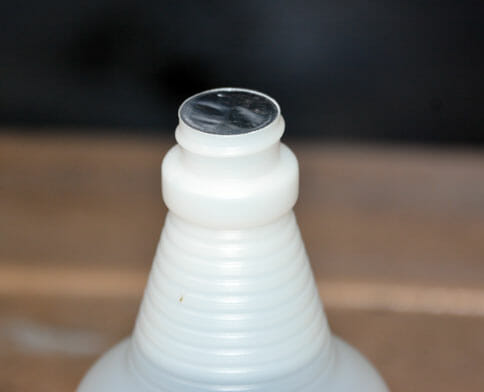 As a final ingredient, Polysorbate 20 is added to water-based cosmetic mixtures guaranteeing that all the oils stay blended to the base oils. It has alleviating properties, and its nonirritant attribute makes it the perfect addition to any bath, body, and facial cleansers.  Polysorbate is also used in food such as in whipped toppings, salad dressings, cakes and cake mixes, edible oils, cake icings and fillings, dairy product substitutes, chocolate syrups, confectionery coatings, and cocoa products, mineral oils and waxes for use in protective coatings for fruits and vegetables.
Use of Polysorbate in cosmetics:
Solubilizer Polysorbate  can be used as a viscosity modifier, wetting agent, and as dispersing agent. It is the final chemical that is needed to mix fragrance oil with water-based cosmetic products like baby shampoo, Foundation, Body spray, Lotion, Face creams, Mascara, lipstick, Sunblock and Baby skincare products, because of its very less eye irritation. Polysorbate solubilizer act as binder and keep intact to fragrance and product material. This property gives cosmetics a clear look. Basic proportion for general usage is 1 ratio 1. That means Mix oil, fragrance and Solubilizer in equal quantities. Blend them and add this slurry to your cosmetic product this will retain its transparent appearance.
Why Polysorbate 20  is the core ingredient for the production of cosmetics?
As per testing and results of the organization named as all-new direction aromatics (NDA), polysorbate could be used for outer skin products manufacturing, and it's used because it gives of following reasons.
It Combines non-soluble parts
Create foam in cleansing products
Maintain beauty product clarity
Gently soothes skin and helps in deep cleansing
Increase the spreadability of products on the skin
Polysorbate is used in the following products:
Foundation, Shampoo, Body spray, Body Lotion, Bath oil, Face creams, lipstick, Mascara, Sunblock, Baby skincare products, Face Wash, Toner, Face Cream, Sunblock, salves, linen, and room spray.
Polysorbate 20 is used as a wetting agent in the mouth drops such as Ice Drops, helping to provide a spreading feeling to other ingredients like SD alcohol and mint flavor.

Polysorbate 20
 helps to:
Create foam in cleansing products
Combine immiscible ingredients
Soothes and cleans the skin and scalp
Maintain product transparency and clarity
It improves the spreadability of the product on your skin
Solubilizer Polysorbate functions as a:
Lubricant
Solubilizer
Wetting Agent
Stabilizer
Emulsifier
Surfactant
Dispersant
Anti-static Agent
Thickener
Viscosity Modifier
Fragrance Ingredient
Surfactant
Dispersant
Cosmetic
Personal care ingredient
And more.
Before using Polysorbate, It is recommended to do a skin test by dissolving 1 tsp polysorbate 20 into 1 tsp of your preferred oil. Apply on a small area of your skin and let it sit for an hour. If you develop an allergic reaction, stop using the product, and consult with a medical professional.
*WE DO NOT SHIP CHEMICALS INTERNATIONALLY *
Florida Laboratories, Inc. 
We Provide Professional at Home Teeth Whitening Kits & Supplies
Highest Quality of Raw & Kosher Certified Manufacturing Chemicals
Plus Speedy Shipping Nationwide
Thank you for visiting FlaLAB.com
Follow us on Facebook!