Description
Isopropyl Alcohol Gallon 99%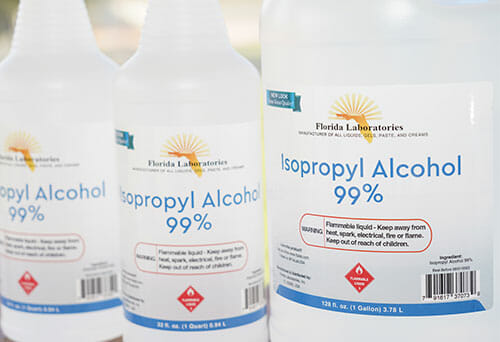 The largest use for isopropyl alcohol is as a solvent, and usually as a cleaner. It can be used as an industrial cleaner for machinery and parts. Isopropyl alcohol gallon – IPA is also found in many everyday products such as paint thinners, inks, general-purpose cleaners, disinfectants, and windshield thawing agents. 99% isopropyl alcohol is used to clean surfaces.
Also, is great to keep Isopropyl Alcohol 99% – IPA  in your house for the following common uses: erase permanent marker, clean Venetian blinds, dissolve windshield frost, remove stickers, clean phone and other electronics, remove stains from microfiber, use as a deodorant, deodorize smelly shoes, keep windows sparkling and frost-free, topical antimicrobial need and more.
Isopropyl Alcohol Gallon 99% is used heavily in the nail industry for cleaning the surface of the client's nails and producing maximum nail shine. No water or additional additives added.
What Makes IPA The Best?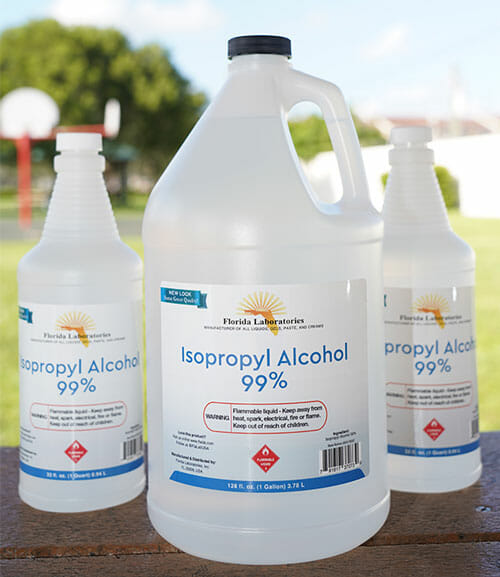 It is an effective 99% isopropyl alcohol solution that takes effect within seconds of application. That means you won't need to wait minutes or hours if you crave something. Just after a few seconds of spraying, you can satiate your hunger right away. Not just the traveling part, you can use it almost everywhere you need to tough. When you're driving, you can spray it on the steering wheel. Not to mention everyone loves going to the park no matter what the age is. Especially if you have a child, you need to pay extra attention to the swings. You can spray it on the swing rod and make it safe for your child and everyone else.
There's no need even to mention the amount of bacterium/viruses fight their way to reach out to mobile screens. We use our mobile most of the time in the day. It won't hurt to spray it once or twice just to stay safe! The solution is mobile friendly and doesn't harm the internal. As you see, anyone can use it, including doctors, lab technicians, or even a traveling student! There's no question of comprising hygiene, whether it is a commercial industry or personal use. 99% Isopropyl alcohol is undeniably the one hole you need to fill in your hygienic life, the one thing you should not miss out on. It's perfect to use anywhere. With its help, you can clean everything around you, instant without waiting too long.
Key Features of Isopropyl Alcohol Gallon 
Use for Home, Industrial & Commercial Applications.
Our 99% Isopropyl Alcohol is Anhydrous and pure.
First aid antiseptic.
For external use only.
99% Isopropyl Alcohol is also known as Isopropyl Alcohol Anhydrous is also known as  2-Hydroxy propane, 2-Hydroxypropane, Dimethyl carbinol, IPA, Isopropanol, Isopropyl Rubbing Alcohol, Isopropyl alcohol, Propan-2-ol, Propane, 2-hydroxy-, sec-Propanol, sec-Propyl Alcohol.
Florida Laboratories
Allow FlaLab.com to supply your Isopropyl Alcohol needs. Anhydrous supplier, fast shipping, informative lab offering top quality products and chemicals to customers nationwide.
Warning
Flammable.
Use only in a well-ventilated area, fumes may be harmful.
For external use only.
Caution: SHIPPING FEDEX ONLY (DO NOT SHIP TO PO. BOX, ALASKA, HAWAII, APO, PUERTO RICO, PROTECTORATES, NO INTERNATIONAL SHIPPING)
*WE DO NOT SHIP CHEMICALS INTERNATIONALLY*
Florida Laboratories, Inc. 
We Provide Professional at Home Teeth Whitening Kits & Supplies
Highest Quality of Raw & Kosher Certified Manufacturing Chemicals
Plus Speedy Shipping Nationwide
Thank you for visiting FlaLab.com