Isopropyl Alcohol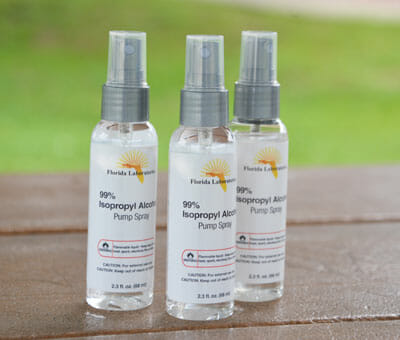 If you are not familiar with isopropyl alcohol (IPA), it is basically a widely used disinfectant at hospitals, etc. Solutions like IPA disinfectant spray can provide amazing disinfectant benefits if used properly but can turn out to be pretty dangerous if used incorrectly.
What is isopropyl alcohol (IPA)?
As said earlier, it's basically a disinfectant that can be used to disinfect anything you can possibly think of. Not a lot can be said about the actual definition of IPA. So, let's go in-depth about the topic. 70% to 90% concentrated Isopropyl (IPA) provides great benefits for use not only in places like medical facilities and clean rooms but also for general use. The vapor, as well as odor produced in isopropyl alcohol spray, is less and also reduces the risk for combustion and toxic fumes.
The largest use for isopropyl alcohol is as a solvent, and usually as a cleaner. It can be used as an industrial cleaner for machinery and parts. Isopropyl alcohol gallon – IPA is also found in many everyday products such as paint thinners, inks, general-purpose cleaners, disinfectants, and windshield thawing agents. 99% isopropyl alcohol is used to clean surfaces and also to prevent infection from minor surface wounds like scrapes and cuts.
Fill a spray bottle with alcohol isopropyl and spray directly on surfaces like hand knobs, keyboards, mobile phones, home telephones, remote control, tap handles, etc., which are used excessively and have the potential for germ accumulation. These areas of the household should be treated almost after every use.
How to use it, safety, and what to avoid. See what you can do with in the following video.
What can be disinfected with isopropyl alcohol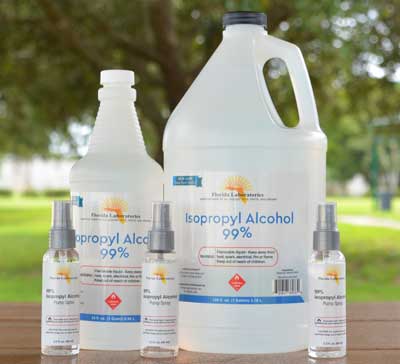 Disinfecting sponges and cloths.
Reducing body odor.
Creating homemade ice packs.
Cleaning and disinfecting hard surfaces.
Creating homemade room deodorizer.
Disinfecting wheel car
Disinfecting shopping cart
Caring for pierced ears.
Deodorizing shoes.
Another usage is to prevent infection of minor wounds like a paper cut. It is extensively advantageous in the piercing and tattoo industry.
There's no need even to mention the amount of bacteria/virus fight their way to reach out to mobile screens. We use our mobile most of the time in the day. It won't hurt to spray it once or twice just to stay safe! The solution is mobile friendly and doesn't harm the internal.
Isopropyl Alcohol acts as a disinfectant for all surfaces. It is used to disinfect the hands and equipment surfaces in pharmaceuticals. It is also used as first aid to help prevent the risk of infection in minor cuts, scrapes, and burns.
General properties of Isopropyl Alcohol
Isopropyl alcohol is a colorless, clear liquid. It is a mobile liquid which has a sharp musty alcoholic odor. It has anti-bacterial properties so it can kill and eradicate harmful germs. It is a powerful solution for disinfecting surfaces.
Benefits
Isopropyl alcohol 70 is an effective disinfectant and is able to eradicate 99% of the germs
It produces fewer vapors
It produces less odor
Display 7 Products per page